The Zoom Whitening procedure completion takes less than an hour, it's including regular full mouth teeth cleaning & polishing prior to the actual Zoom teeth whitening session. Beginning of the procedure start with cover the lips and gums, leaving the teeth exposed. Then Zoom hydrogen peroxide whitening gel applies by dentist or dental assistant, which together works with the Zoom light to make a way into the teeth and disintegrate the stains and discoloration. The light is activated and the gel remains in place for 15 minutes. During this time, patient can relax, listen to music or watch TV. The gel is applied for three light activation sessions of 15 minute each, 45 minutes time for entire treatment.
Teeth Whitening CASES
Before and After Zoom Whitening


Zoom Teeth Whitening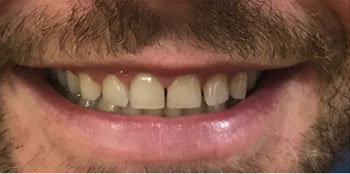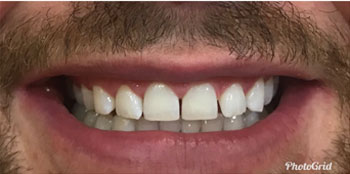 Zoom whitening procedure is one of the most gratifying dental procedures which almost every time spreads smiles on the faces of patients. A 45 minutes comfortable procedure of teeth whitening is one of the most sought after dental cosmetic procedures at the top cosmetic dentistry destination of Delhi – Dr. Kathuria's Dentistry.
Zoom Advanced Power Whitening is the teeth whitening system used by one of the best cosmetic dentist in India – Dr. Sween Kathuria. The holistic package of full mouth teeth cleaning, polishing, Zoom Advanced Power Whitening and a maintenance kit costs just Rs. 15000. Enjoy your Smile with Teeth Whitening at Dr. Kathuria's Dentistry!
In this age of instant gratification, teeth whitening procedure is a popular cosmetic dental procedure which instantly gives a brighter smiles to the patients. Dr. Kathuria's Dentistry, one of the most sought after cosmetic dental destination has the facility for instant teeth whitening – Zoom Advanced Power Whitening. 45 minutes of a comfortable procedure gives the best and instant results to the patients having yellow or discolored teeth. One of the top cosmetic dentist Dr. Sween Kathuria is the trainer for this system and been regularly doing it for past 12 years with great success stories.
Book your appointment with Dr. Kathuria's Dentistry at 1800-11-7272 for your slot of Zoom Advanced Whitening.