Zoom AP Teeth Whitening System

Why Philips Zoom?
Philips Zoom is not only proven to whiten teeth up to eight shades, it's also safe. While other whitening products can harm teeth and gums, using Philips Zoom with Relief ACP actually gives you greater luster and protects enamel.
Philips Zoom is only available at a dentist's office to ensure optimum safety, and comes in different treatment types and strengths to fit your lifestyle and sensitivity.
How long will my Zoom whitening results last?
Whitening treatments help to reduce existing stains, but through consumption of coffee, soft drinks or just through natural aging, your teeth may eventually become discolored again. Maintenance whitening can help combat recurring discoloration. Only Philips Zoom at-home whitening products include ACP, which has been shown to help reduce whitening fade-back.
The ZOOM ! Chair side Whitening System is a safe, effective & very fast tooth whitening system. In less than one hours time the teeth will become dramatically whiter. The ZOOM ! Chair side Whitening is ideal for any body looking for immediate results. Hydrogen Peroxide, the active ingredient of ZOOM ! has been safely used for many years in the treatment of gums & teeth.
The whitening process is effective on most discolored teeth. Darker stains, such as those caused by antibiotics are more difficult to whiten. The degree of whiteness will vary from patient to patient, depending on the structure of the tooth.
CASE # 1
Teeth Whitening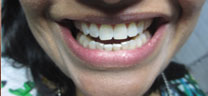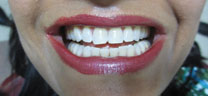 CASE # 2
Zoom Whitening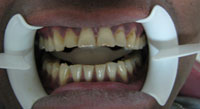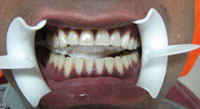 CASE # 3
Before and After Zoom Whitening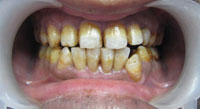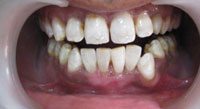 CASE # 4
Before & After Zoom Whitening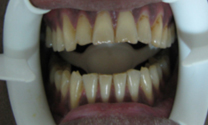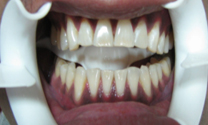 CASE # 5
Before & After Zoom Whitening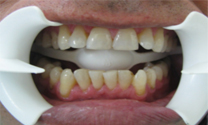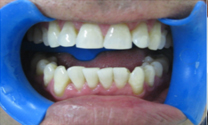 CASE # 6
Teeth whitened up with zoom Advanced teeth whitening in 1 hour.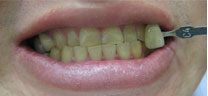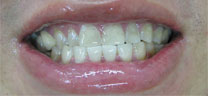 CASE # 7
Before & after Zoom Advanced power whitening.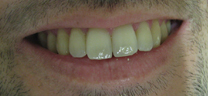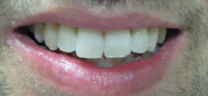 CASE # 8
Dramatic results after 1 hr Zoom Advanced Teeth whitening.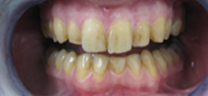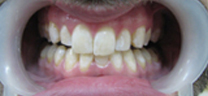 CASE # 9
Teeth whitening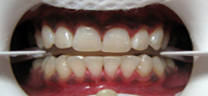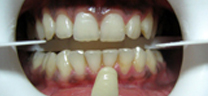 CASE # 10
Zoom whitening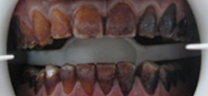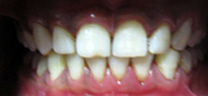 CASE # 11
Zoom whitening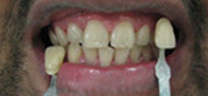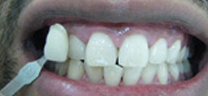 CASE # 12
Zoom whitening