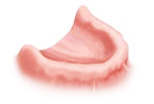 Full Mouth Rehabilitation
We, at Dr. Kathuria's Dentistry firmly believe that all our patients deserve fixed teeth, so we do not give any option of removable dentures supported by implants. This ensures that our valuable patients achieve the best quality dental treatments while replacing their missing teeth with the prosthesis. Therefore, full mouth rehabilitation is an excellent choice for the patients who are edentulous or have very few teeth left in their mouth. Also, patients with multiple missing teeth or the ones who have aesthetically or functionally poor quality of teeth are also good candidates for the full mouth rehabilitation procedures. This is one of most effective dental treatments in the niche of prosthetic dentistry. Patients can go from no teeth to all teeth in just a few appointments. The best part of this procedure is that you won't be able to spot the difference between natural teeth and prosthetic teeth. This makes individuals with all missing teeth opt for full mouth rehabilitation. This type of treatment is a high-level customized treatment. It is done according to the patient's requirements and his facial features to ensure that the results are satisfying for the patient undergoing the procedure.
Full mouth rehabilitation includes different types of dental treatments going on one after the other. This makes the procedure quite productive and significant for our dental team too. It involves various restorative and cosmetic dentistry procedures including dental bridges, dental crown infection treatment in India, dental implants, veneers as well as inlays and onlays. The filling is also considered in it depending on the case.So, you can see that there are several dental treatments involved in the success of the full mouth rehabilitation cases. For the successful completion of the treatment, multiple appointments are required so that the patients can get the best services from our team at every step. In this way, the procedure is carried out systematically to achieve the desired results and long-term improved oral health care of the patients. Patients can appreciate the change in their smiles in every appointment.
In case of patients with several missing teeth, dental implants under full mouth rehabilitation works the best. These provide an excellent base for the dentures and boost confidence in the patients for the long term. At Dr. Kathuria's Dentistry, we provide top class full mouth rehabilitation services which will provide you excellent aesthetics and functioning of your new teeth.
CHOICE OF DENTAL IMPLANTS (WITH STRAIGHT ABUTMENT)
We use only top end dental Implants – Nobel Biocare from Sweden & Straumann from Switzerland.
Nobel Biocare: Replace Select / Straumann BLT, each implant costs Rs. 35,000
Nobel Biocare: Active, which can be used for immediate loading in the well healed bone (implant + crown simultaneously*), thereby reducing the procedure to single stage. Each Implant costs Rs. 45,000.
The call to do the implant + crown simultaneously* depends on host of factors including bone density. 
CHOICE OF CROWNS
Porcelain fused to Base Metal crown/bridge is Rs. 7500 each
Porcelain fused to metal crown (CAD-CAM designed) "Screw retained" costs Rs. 10,000 each.
We also offer top end Zirconia metal free Crowns (Brands like Procera; Lava: ZirCAD) each of which costs about Rs. 15000.
Zirconia metal free crown-Screw retained – (Procera from Nobel Biocare-Sweden)-each costing Rs. 20,000.
TIME FRAME & SITTINGS
We prefer to do the Implants in 1st visit along with temporaries, which should be changed to permanent Porcelain teeth after 6 months time, hence we recommend a second visit to us after at least 6 months. But if the conditions are fine, we can do IMMEDIATE LOADING with Crowns during the same visit. Each visit should be for at least 7-14 days time.
Full Arch Teeth Implant Cases
Full Upper Arch Restored With 8 Dental Implants
Full Mouth Rehabilitation with Dental Implants
Full Mouth Rehabilitation with 12 Implants and 24 Units of Bridges
Upper Full Arch Restored With 7 Dental Implants & Malo Bridge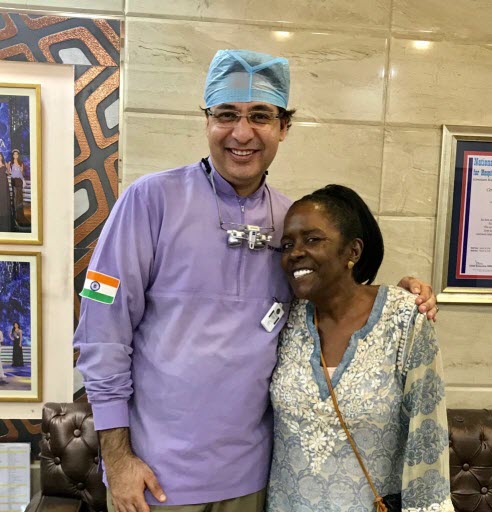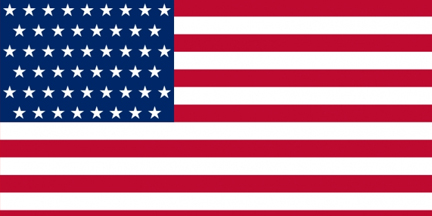 CHERYL DUNN
Each portion of the treatment was conducted with professional excellence and state of the art equipment- Leading edge- got 5 RCT and 9 implants with full mouth capping done.. Thank you Dr Kathurias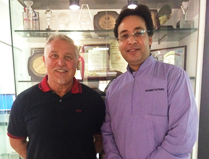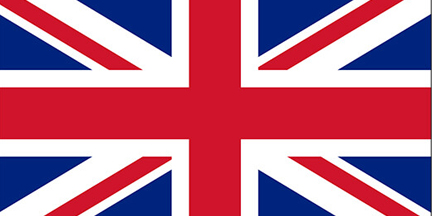 MICHAEL-O-GREADY
Efficiency & air of competence. Thanks, Dr.Puneet Kathuria for a pain-free implant treatment