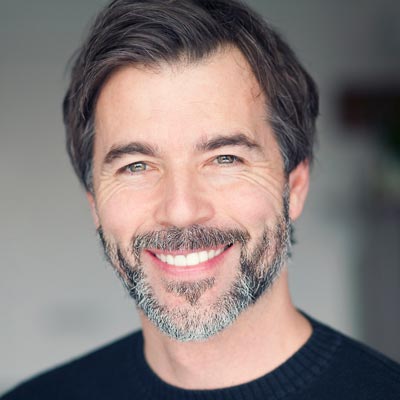 Teeth Whitening
Everyone desires to have shiny and bright teeth. People with discolored teeth often lose some great opportunities in their life and also lack in confidence. The bright and shiny teeth surely increase the confidence level as well as your persona. So, people always try different methods to keep their teeth white and bright. But these methods of teeth whitening never provide a guarantee and total safety to your teeth. However, to address such issues Dr. Kathuria's Dentistry, a Multi-specialty dental clinic has many options for teeth whitening which suits the pocket of everyone.
HOME WHITENING REGIMEN
If you're looking for an alternative to professional bleaching in a dental office, then do-it-yourself at-home whitening might be right for you. There are options available for every budget and temperament – whether professionally dispensed, store-bought or sold on the Internet. Many teeth whiteners are pre-mixed and ready to use; others require mixing at home.We use Philips Day White & Night White bleaching gels system for DIY at Home .
With Philips Zoom DayWhite (HP formulation) and NiteWhite (CP formulation) take-home whitening treatments, it's easier than ever to help patients discover noticeably whiter smiles in just seven days. Philips Zoom is the only whitening system that uses ACP (amorphous calcium phosphate) to deliver the gentle experience and whiter results your patients want as well as the effectiveness you value. Patients discover the confidence a brighter smile provides, with the safe and powerful formulas you can feel confident recommending.
QUICK PRO VARNISH
Give your patients noticeably whiter results in minimal time with Philips Zoom QuickPro whitening varnish. QuickPro is the first dual-layer whitening varnish technology, offering a noticeably whiter smile in just one in-office application. After 30 minutes, the patient simply brushes or wipes off the varnish. It's a fast, effective addition to a regular checkup, and for patients, the superior results can make all the difference.
ZOOM ADVANCED POWER (AP) INSTANT WHITENING is a new and innovative technique for teeth whitening where white and bright teeth are guaranteed and within 45 minutes. The Zoom-AP Instant Whitening process offered by Dr. Kathuria's Dentistry can whiten your teeth in a single office visit because the entire process of teeth whitening consumes hardly 45 minutes to one hour. Sure shot results of at least 3-4 shades jump. The package ranges 20,000 INR depending upon the cycles needed to achieve a good shade. It also includes full mouth scaling & polishing, a maintenance tray & gel.
Teeth Whitening Charges
Teeth whitening cost in India varies throughout cities & in Delhi it starts from Rs. 8000 for home whitening and in cases of Zoom Advanced Chair-side whitening it can cost nearly Rs. 20,000. The package usually includes full mouth professional cleaning, polishing & whitening and maintenance kit.
* all the packages include full mouth cleaning & polishing.*
Teeth Whitening CASES
Zoom Teeth Whitening
Before and After Zoom Whitening
Zoom Advanced Teeth Whitening
Zoom Teeth Whitening
Zoom Advanced Whitening
Zoom Teeth Whitening
Before & After Zoom Teeth Whitening
FERN BURLOW
Got Zoom whitening at Dr.Kathuria's Dental in Delhi. I am satisfied with the good work done.
Ken Sophearith – Royal Embassy of Cambodia
Painless, high standard, great hospitality especially a warm welcome from the staff and best results.
FAQs: