Dental Tourism in India

Dr. Kathuria's Dentistry: Best Dental Tourism Clinic In South Delhi
A prominent part of the medical realm, Dental Tourism, has become a buzzword among people looking for dental treatments worldwide. It is increasingly gaining traction, and numerous people are travelling overseas for cost-effective and state-of-the-art dental treatments for improving their oral health. And, as it is often combined with a holiday, people get an incredible opportunity to explore the mystic tourist destinations in foreign countries. 
In the wake of improved healthcare opportunities worldwide, Dental tourism has become a growing trend. India, being one of the largest English speaking countries in the world, is acknowledged for the high quality of dentistry offered by its dental clinics. India extends optimum quality treatments through advanced technologies for dental procedures at very affordable prices. Every year, thousands of foreign nationals visit India for their dental treatments from clinics that offer the best services for their needs. 
Why Choose Delhi NCR for your Dental Treatment?
Based in the heart of India, Delhi is not just the country's capital but also a symbol of its opulent past and flourishing present. The city, which blends ancient and modern- is home to millions of people and century-old monuments. Delhi's rich heritage, fascinating outdoors, delectable cuisines are important chapters in the book of India's history. The vibrant, bustling city becomes a favourite tourist destination for thousands of tourists every year. Apart from this, Delhi NCR is equipped with various multispeciality dental clinics for their dental treatments. Dr. Kathuria's Dentistry takes immense pride in delivering unparalleled services for dental treatments and an overall pleasurable experience. 
At Dr. Kathuria's Dentistry, we have served patients with successful dental treatments from over 40 countries across the globe. Our dental tourism services are designed to extend the best dental experience to international patients who visit our country for their treatments. As the most trusted name in the Indian dental fraternity, we are known for our dedication, compassion and quality of dentistry services in India. 
We understand the concerns of our patients who trust us and travel to India for their treatments. And thus, our services are not just limited to dentistry procedures. We extend assistance for end-to-end arrangements. We ensure to be there by our patient's side every step of the way. 
We are the best dental tourism clinic in South Delhi for all types of dental treatments. At Dr. Kathuria's Dentistry, we have a team of highly-skilled and seasoned dentists who take care of the patient's ailments. Our's is a well-appointed dental clinic with sophisticated machinery, advanced technologies and high-class standards. Besides the world-class infrastructure and qualified professionals, we ensure following strict sterilisation protocols; thereby, taking care of the hygiene maintenance in our clinic. 
Why Choose Us? 
We have an extensive team of highly-qualified professionals with specialisation across diverse branches of medical dentistry including cosmetic dentistry, orthodontics, implants, gum treatments, etc.

World-class infrastructure to offer an aesthetically pleasing ambience

Cutting edge technologies, tools, and other premium services as compared to the best clinics across the globe

Internationally approved material used for all dental treatments 

We follow a four-tier sterilisation protocol along with extensive use of disposables to provide a hygienic and safe environment

End-to-end assistance for treatments including travel arrangements and accommodation till our patients fly back to their respective countries

Best Quality dental tourism in India

at extremely reasonable prices.
Common Dental Treatments offered at Dr. Kathuria's Dentistry
At Dr. Kathuria's Dentistry, we have years of experience in providing dental treatments to patients who are residents of more than 40 countries, such as the UK, USA, Australia, New Zealand, Canada, etc. A majority of patients come to us to enhance their smiles through our best smile makeover dentist in India procedures. However, besides cosmetic dentistry procedures, we also offer a substantial number of dental treatments as listed below-
Cosmetic Dentistry
Dental Implants
Single-tooth implant

Multiple Teeth Implants

All teeth implants

All-on-4 technology
Orthodontic Treatment
Kids Dentistry
Fluoride Fillings

Root Canal Treatment

Fluoride applications 
Other treatments
Maxillofacial Surgery

Crowns and Bridges

Gums Treatment

Oral Cancer Detection
Connect with Dr. Kathuria's Dentistry for the Best Dental Tourism in India
Are you looking forward to getting your dental treatments in India? Do you wish to get a consultation pertaining to your oral health problems with a specialist? Connect with Dr. Kathuria's Dentistry. We will provide you with a personalised dental care provider at the point of care. With our imaging and communication technologies, we extend high-tech monitoring and convenient care options to our international patients- thereby delivering a memorable experience in our country. Drop an email or visit our website to schedule your appointment today.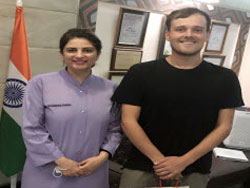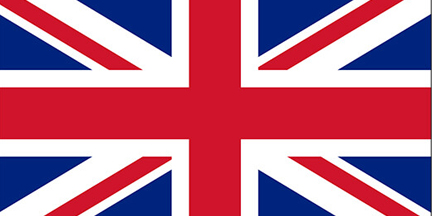 BRADLEIGH GOUGH
I was really happy with the professionalism of the dentist and attention to the detail. Thanks Dr. Sween Kathuria for a nice work including Crowns & whitening.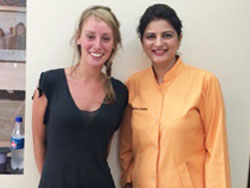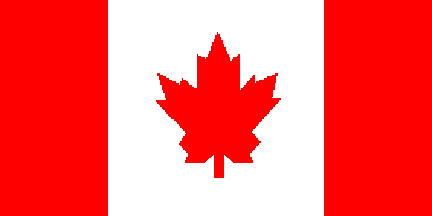 SABINE MONTAGNON
Everything went smooth and quickly doctors work well around my short schedule. Thank you Dr. Sween Kathuria for my new smile.