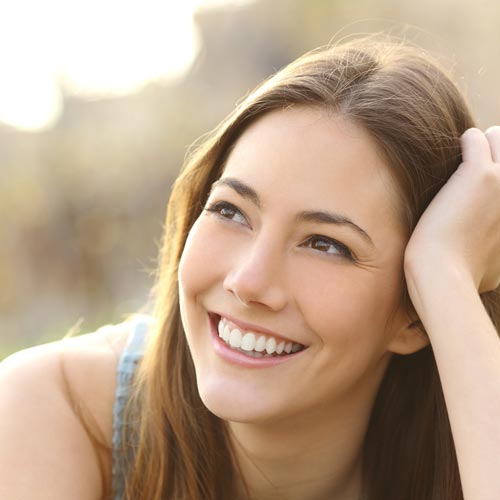 Redesign Your Smile With Dr. Kathuria's Dentistry
Are you looking for a makeover? Let's start with your Smile 
A smile is one of the primary things we notice about a person. It is powerful, dynamic, and possesses the ability to change the way a person looks and feels. 
Unfortunately, not everyone has the smile they've always dreamt of. Whether due to bad experiences, wrong decisions, or childhood traumas, some people lose their lustrous smiles. And, if you are one of them, don't fret! There's still hope for you. With a smile makeover from the best smile makeover dentist in Delhi, you can get an aesthetically-improved smile and show the world your never-seen-before version. 
Dr. Kathuria's Dentistry: Your Destination For the Best Smile Makeover
You see billboards and advertisements of smile makeovers now and then. Have you noticed the ecstatic expressions after the new smiles are unveiled? Tears of joy, astonishment, hugs from loved ones, happiness – we have seen them all. And, this happens due to the gorgeous smiles we create. Believe us, it all happens!
There's a wealth of benefits to getting your smile revamped, and if you think you are ready for a smile makeover, do not hold back to that desire and get connected with Dr. Kathuria's Dentistry. As the top smile makeover in South Delhi, we strive to serve the best smiles to our patients. We specialise in all the basic and latest dental procedures and design smiles as per requirements.
We believe that every smile is unique thus; a person's smile makeover should be done carefully in order to achieve the desired outcome. Hence, at Dr. Kathuria's Dentistry, we offer personalised treatment for smile makeovers, and gummy smile treatment in India which is done after taking into consideration your facial structure. Therefore, you will be able to design, try and preview your new smile before your transformation by our latest smile simulation software. 
Dr. Kathuria's Dentistry understands the importance of the functionality of teeth along with aesthetics in a smile makeover treatment. As leading cosmetic dentistry in South Delhi, we focus on both aspects to offer the best experience to our clients.
Our smile makeover procedures include-
Veneers or Crowns

Teeth Whitening

Composite Bonding

Dental Implants

Orthodontic Treatment
Common FAQs 
How much does the procedure of Smile Makeover Cost? 
A simple makeover is a culmination of several distinct treatments. Some people may require a majority of treatments, while others need fewer procedures. Therefore, the cost of a smile makeover treatment can cost from person to person since it is a reflection of what the patient requires. Visit the price section on our website to know the prices of all treatments. 
What is the average time for a smile makeover treatment?
The treatment for smile makeovers varies with the procedures. The lead times needed for each treatment are listed below-
Braces & Invisalign- At least 1 year

Dental implants- 3/6 months

Porcelain Veneers- 2 weeks

Porcelain & Crown Bridge- 2 to 7 days 

Teeth Whitening- Minimum 2 visits 

Dental Bonding/Tooth Coloured Filling- 1 visit, can extend to 2 
Are dental implants painless?
Dental implants are one of the most invasive dental procedures, generally painless and do not change the way you live in any way.
Have More Questions Regarding Smile Makeovers? Connect With Dr. Kathuria's Dentistry
We have the best smile makeover dentist in India who shall offer a treatment plan as per your requirement. If you have any queries or want to get the treatment started, book an appointment with us, and we'll be happy to help you. 
Smile Makeover Cases
Gap Closure with Metal Free Crowns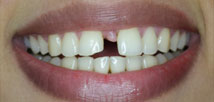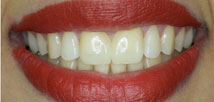 Gap Closure with Porcelain Veneers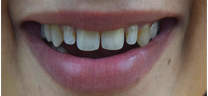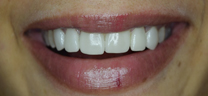 Teeth Whitening


Zoom Whitening


Alignment Correction with Porcelain Veneers / Crowns


Laser Gummy Smile Correction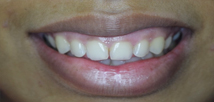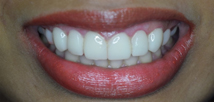 Clear Aligners
Mottling of Teeth Corrections with Metal Free Crowns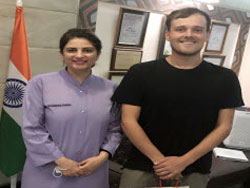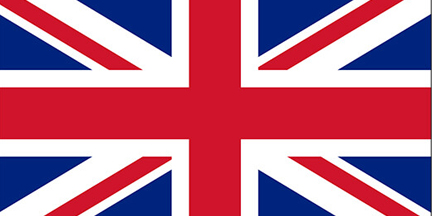 BRADLEIGH GOUGH
I was really happy with the professionalism of the dentist and attention to the detail. Thanks Dr. Sween Kathuria for a nice work including Crowns & whitening.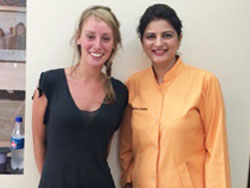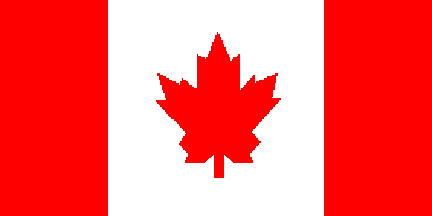 SABINE MONTAGNON
Everything went smooth and quickly doctors work well around my short schedule. Thank you Dr. Sween Kathuria for my new smile.
FAQs: