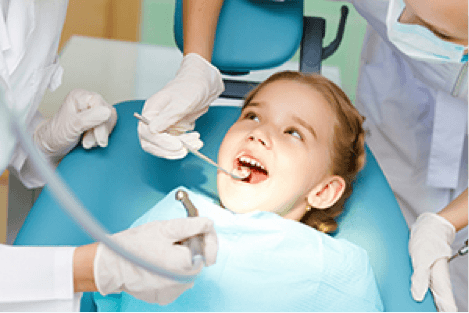 Kids Root Canal Treatment
Young children have high chances of getting infected root canal which thereby leads to the degraded primary teeth as well as immature permanent teeth. This is often the result of trauma or dental caries (tooth decay) and creates a unique problem for the child. The timely treatment of the primary teeth of a child is necessary for his future as it provides a base for the successful and timely eruption and functioning of the permanent teeth. So, parents of young kids need to understand the importance of keeping their kid's primary teeth in a healthy condition and avoid any procrastination in getting the dental problems treated.
The primary teeth provide important guides for the newly developing permanent teeth that will replace them. Injury to the young permanent teeth leads to negative effect on the growth of the teeth as well as the jaw. This proves the worth of treating the primary tooth properly at the right point of time. If your child has any pain or discomfort in any of tooth, one of the first steps which need to be taken is to visit a dentist and ensure to get the dental problems checked. Tooth decay is quite common in young kids, and you need to prioritize them if you see your kid suffering from it.
At Dr. Kathuria's Dentistry we ensure that every dental problem of the patient is cured in the best possible manner. So, as a parent, you can trust our team's experience in treating your child's dental problems.
If a child loses the primary teeth much before time, then it can lead to early malocclusion. This leads to the development of reduction of confidence as well as the adverse effect on the erupting teeth too. Root canal treatment for children requires much more patience and ease in dealing with the children to make them feel comfortable. If the root canal treatment is done as earlier as possible, then you can prevent any harsh effects or damage to the primary teeth of your kid. Also, the permanent tooth buds stay in a healthy condition, thus providing promising health condition of the future teeth in your child. Therefore, it's of paramount importance that we try our best to save as many natural milk teeth as possible by fillings or RCT.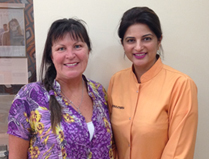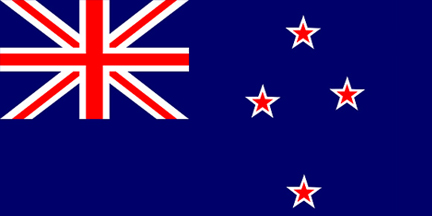 SHONA
Very much impressed with the amazing qualifications of both the doctors! The respect and care given was wonderful. The doctors and staff are very lovely people to deal with. "Many many thanks to Dr.Kathurias for my new smile and strong teeth.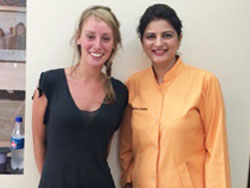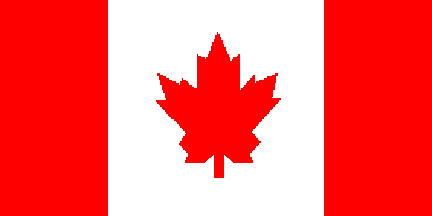 SABINE MONTAGNON
Everything went smooth and quickly doctors work well around my short schedule. Thank you Dr. Sween Kathuria for my new smile.