Patient Care & Comfort
Welcome at Reception
As soon as you arrive, you will be welcomed at reception and complimentary refreshments (coffee, tea, distilled water) will be offered. You will also have access to a wide range of current magazines and Wi-Fi internet connection. The eco-friendly air fresheners in every clinic leave a positive effect on perceptions of our patients.
Apart from this, as a part of our oral health care section towards the end of the appointment, we give brief patient education notes and necessary sample to maintain the oral health till their next visit.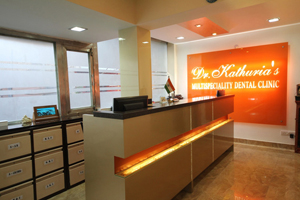 Warm and Inviting Atmosphere
At our clinic, other than cleanliness and personal wellness, you will immediately sense a warm and inviting atmosphere and modern colour scheme which is complemented by designer lighting. The cushions in waiting area have been specially chosen for their ergonomic design in order to minimise any discomfort and maximise your ability to relax while waiting for your appointment.