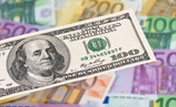 The main reason for choosing medical tourism in Asia is because of the vast cost differences of treatment. The other differences come in later, like services offered in hospitals and the holiday packages. The treatments offered are exactly the same, whether it is a coronary bypass or a case of cosmetic surgery. Dental services in India are excellent too, and cost a fraction of the amount that a patient would pay in the US.
There are significant cost differences between India and the USA as well as the UK. Medical treatment in India is cheaper in all respects, and there is no waiting time. Even the private hospitals and clinics offer you procedure charges for bone marrow transplant, liver transplant or heart surgery at half the price that is offered in any other country.
If you compare the dental treatment procedures of the USA and UK with India, the same ratio of comparison is evident. Dental procedures like smile designing, metal free bridge, dental implants and root canal treatment are not only done at half the price as in Europe or America, but they are done in India by top dentists and the services along with it are top class too. Services like doctor's fees and hospital charges are also 50% less and this has given rise to dental tours in India, which is a combination of a dental treatment and a holiday.
In spite of the reasonable prices offered in India for dental treatment, the quality of the treatment is still the best. The standard is truly world class as is seen in Dr Kathuria's Multispaciality Dental Clinic which have qualified and experienced staff that has been trained in the best dental institutes of the world.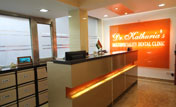 At Dr. Kathuria's Dentistry all kinds of specialist care and treatment by expert dentists is given. It could be the treatment of simple cavities, tooth decays or plaques or the needs of the patient could be cosmetic or some surgery. All this requires a specialist's diagnosis and treatment and Dr. Kathuria's Dentistry is the ideal place to go for it. You may be coming from anywhere in the world, the prices are affordable for you, and at the same time you get the best services possible.
What more! you can club your treatment visit with a short holiday tour in India. Since the dental treatment in India is so much cheaper than in many foreign countries, it is especially attractive to come to India on one of the dental tours, because with savings that you make by getting the treatment done in India, you can afford to have a rejuvenating holiday along with it.