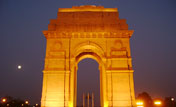 The facilities available in the medical destinations of India are mainly top quality healthcare services at low cost. Every hospital that is involved in healthcare medical tourism India has expert teams of professional doctors. The medical and health care facilities are top class not only because of the expertise of the Indian doctors and support staff, but also because of the technology that is used.
Some of the popular treatments available in India with world-class medical facilities range from bariatrics, cardiac surgery, cosmetic surgery and dentistry to fertility treatment. For bariatrics for example, the patient in the US is treated for morbid obesity with laparoscopic gastric bypass and laparoscopic adjustable gastric banding. The same medical treatment is available in a hospital in Delhi.
Cosmetic surgery for congenital deformities such as hare lip or cleft lip is done in India too and a variety of cosmetic and plastic surgery treatments are offered too in India. The cardiologists in India treat innumerable heart problems and some hospitals in Delhi have the largest and well equipped facilities in the world. Coronary artery stenting has also been initiated now in India.
Fertility treatment implies achieving pregnancy through artificial means. There is a complete range of reproductive technology services like intra-uterine insemination, in-vitro fertilization and embryo transfer or preservation of embryos and semen banks.
Oral health is a part of dental health care and dental tourism in India is also becoming popular. There are several procedures in dentistry which help in the preservation of the dental structure and this includes periodontics, orthodontics, prosthodontics, oral and maxillofacial pathology, and all of them are carried out here. The cost of dental care in the western countries is approximately ten times more than that in India. Hence millions of people fly from the US and Europe to tourist places in India, enjoy a good holiday and take advantage of the facility of dental care.
Medical tourism offers several dental packages and a medical travel agency in India can club your entire dental package with a tour visiting some of the sightseeing spots in India. The facilities offered are both for general and specialized treatments. The equipment used for the dental treatment in the dental clinics is of the highest quality and the doctors are well trained to match the best international standards. The dental procedures offered are dental scanning, ceramic caps, dental caps and crowns, dentures, root canal treatment and teeth whitening, just to name a few.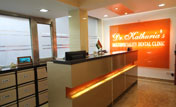 The Dr. Kathuria's Dentistry is one such dental clinic that provides the best dental treatments. They have an excellent staff and the doctors have been trained in eminent dental colleges and are now attached to several leading dental institutes in Delhi. With the state-of-the-art facilities available they can give you the best dental treatments.