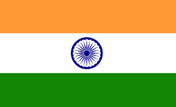 Dental treatment in India is not expensive when you compare it with cost of treatments in western countries. Many people come every year from the USA and Europe for dental treatment to India and then visit tourist places after it. This is a new form of tourism which has developed in which the dental treatments are clubbed with tours, and several medical travel agencies provide specialized services in this regard.
In India the dental clinics have equipment which can match the best of international standards and the doctors are well trained and experienced. The dental tour operators in India have a tie up with highly qualified dentists. So if you are planning to have some dental treatment done in India, you can get in touch with the specific doctor through the travel agent. Once that is fixed, the travel agent arranges a nice package tour and you can visit some of the interesting cities of India.
Dental tourism in India includes both general and specialized treatments. Some dental tour packages provide a custom-made treatment plan that fits into a travel itinerary as well. This plan is generally chalked out keeping every patient's needs in mind. Hence it includes tooth extraction, fitting braces, treatment of gums, complete denture and bleaching, just to name a few.
For dental tourism, there are several cities in India where the medical tourism operators in India function. There are clinics in Chandigarh, in Chennai and of course in the capital, in New Delhi. All of them offer trained dental experts, latest dental technology, and world-class facilities. Attached to these clinics the medical tour operator will offer you special travel packages specially designed for international patients.
Dr. Kathuria's Dentistry is one such dental clinic that welcomes patients from all over the world. They have no waiting lists and as soon as you get in touch with them, they can offer you the appointment. They work in modern facilities and use the latest technology and equipment to provide expert dentistry and cosmetic dentistry.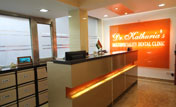 Besides, India is a convenient country to visit where the weather is nice and the people are warm. The environment is beautiful and tropical and accommodation is comfortable too. Coming to Dr. Kathuria's Dentistry for your dental treatments is an attractive option since you can enjoy your holiday tour along with getting your dental treatment within your budget.