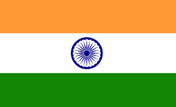 Why should anybody living in Europe or America choose India for their medical treatment? Simply because India has the best qualified professionals in every medical field. The doctors are extremely competent and the hospitals offer world class medical facilities with the best infrastructure and all this at a very affordable price.
he health care and medical treatment that you get in India will cost you a fraction of what you pay in your own country. For example, when medical treatment costs in India are compared to similar procedures in the US or the UK, they are lower by at least 60 to 80 %.
Of course the main advantage of coming to India for treatment is the provision of medical facilities which are internationally accredited. Medical tourism companies can help you to make the right choice. The latest technology is used here and can be compared with any medical centers in the world. The physicians and surgeons are highly qualified and so is the hospital support staff.
All medical investigations are done with the help of the latest, technologically advanced diagnostic equipment. The quality assurance exercises in the medical centers are stringent and the test results guarantee high quality and reliability.
English is widely spoken in India, though India has many different languages. But mostly medical staff speaks fluent English; hence language is not a barrier for patients coming from abroad. If the patient has a problem with any Indian or English language, a translator can be arranged to accompany the patient during the stay in India.
India's pharmaceutical sector is strong and the pharmaceutical products from India are recognized worldwide. Every kind of drug and medication is available here because India has kept pace with the latest in technology and the health industry has seen a tremendous boom.
There are no waiting lists for patients in private care hospitals, where there are options of a private room, a private chef, dedicated staff during your stay. Many tailor-made services can also be offered to the patients, which a medical travel agency can take care of.
Medical tourism is conveniently combined with travel and sightseeing. Hence a patient can not only be cured of his ailment at an affordable cost, but also visit places of interest in India with his family.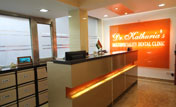 So if you are coming for dental treatments to India Dr. Kathuria's Dentistry is the best option. Here you can get gum treatment and surgeries, or even dentistry for your kids at a very reasonable price. Come and visit us and we can take care of any dental problem that you have, because our team of doctors are well-qualified and experts in their own fields.