Metal Free Crowns & Bridges (Zirconia)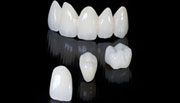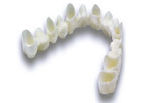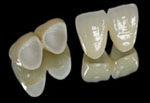 Brands used by us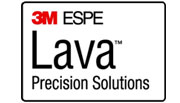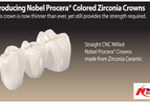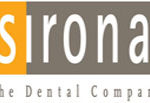 The Zirconia manufacturers have worked on crowns that are custom milled from solid blocks of Zirconia and baked at extremely high temperatures so that the completed crown is pretty near unbreakable.
Zirconia is 100% biocompatible. It is inert, and the body does not reject zirconia so you don't have to worry about allergies or adverse reactions.
Zirconia Crowns have several advantages of both traditional metal fused to Porcelain (PFM).
Although such crowns are well tolerated, last long and are a good technical choice, many consumers much prefer to have a natural effect that blends into the overall smile. Many also don't want metal in their mouths.
In most cases the choice will be between a PFM Crown and a Zirconia Crown.
Zirconia Crowns have several advantages of standard PFM crowns.
Strength and Longevity :–  Zirconia is virtually indestructible whereas Porcelain crowns are prone to chipping. Crowns have a lifetime of around 10 years. Zirconia should last more.

Cosmetic :-Have you ever seen people with a large unsightly black line above their gums? Up until recently most crowns are Porcelain which is Fused to a Metal base. Over time, the metal begins to show more and more and the restoration can look opaque and monochromatic, with the tell tale dark grey line at the crown join.
The Zirconia Crowns not only look more translucent, but are much stronger than the Porcelain fused to the Metal posts. The Zirconia crowns are milled from a single block of crystal and can be up to five times stronger than a porcelain / metal fuse.
Less tooth Removal :- In cases where there is not much room for porcelain build up – for example if an tooth abutment is already quite bulky, a Zirconia Crown can be used because if provides more strength in less volume than a porcelain crown.
Disadvantages of Zirconia Crowns :- As with everything in life, all these benefits come with a price. They are more expensive than PFM Crowns. Also, Zirconia is very tough, which is good until you consider the abrasive effect of the material against the other teeth. When the manufactures boast that their products are guaranteed for a long time (10 yrs warranty certificate on copings) that again, seem like a good thing, until you realize, it's often decay underneath the crown that causes the crown to fail, not the crown itself.
Why Lava™ …… Crowns and Bridges
Precision CAD/CAM system for outstanding marginal fit. Lava™ has superior fit relative to leading competition. This greatly reduces the chances for decay below the crown/bridge, better fit keeps gums healthy and prevents food entrapment in those gaps that can lead to bad breath.
Proven high strength performance-1440 Mpa 3-pt. bend strength. So you can rest assured that the chance to go back with a failure is minimized.
5 year clinical study with 100% survival rate Assuring you of the best that 3M™ ESPE™ has to offer.
Natural translucency and unmatched aesthetics Lava™ ceramic overlay material is best suited for giving great looking final restorations.
Patented substructure system available in 8 shades. The tooth shaded internal frameworks ensure that the match to your natural tooth occurs from the substructure level unlike other PFM or Zirconia systems which have white or opaque substructures.
Metal Free Crowns & Bridges Cases
Complete Smile Makeover with Metal Free Crowns


Gap Closure with Metal Free Crowns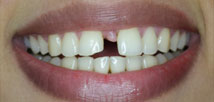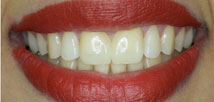 Smile Makeover with Metal Free Crowns


Smile Makeover with Metal Free E-Max Crowns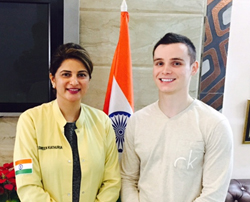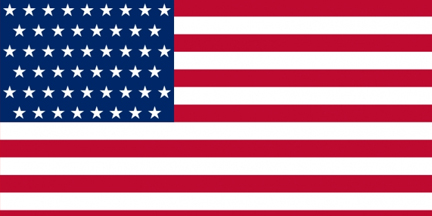 DAVID BURNS
Relay to the patient in depth as to how many appointments there will be and exactly what will be done. Highly appreciated. Excellent rating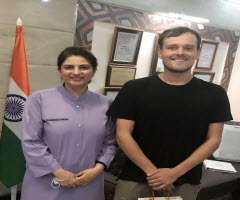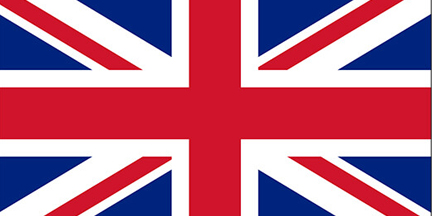 BRADLEIGH GOUGH
I was really happy with the professionalism of the dentist and attention to the detail. Thanks Dr. Sween Kathuria for a nice work including Crowns & whitening.