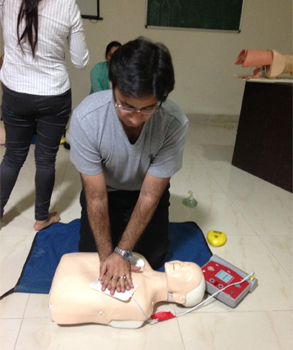 ATTENDING COURSE ON BASIC LIFE SUPPORT-HYDERABAD
Dr.Puneet Kathuria attanding the Basic Life Suport (BLS) certified course at Hyderabad.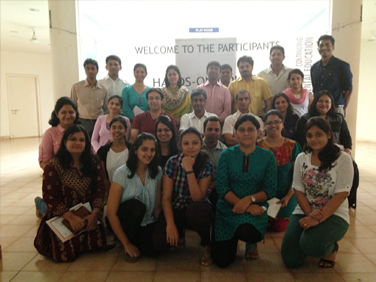 ATTENDING COURSE ON CONSCIOUS SEDATION IN DENTISTRY_HYDERABAD
Dr.Puneet kathuria attending the conscious sedation training in Hyderabad.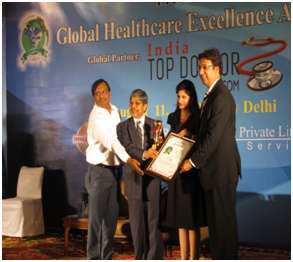 GLOBAL HEALTHCARE EXCELLENCE AWARDS
Dr.Kathuria's Multispecialty Dental Clinic was awarded the GLOBAL HEALTHCARE EXCELLENCE AWARD-2013 in the category of BEST DENTAL CLINIC IN NORTH INDIA-2013.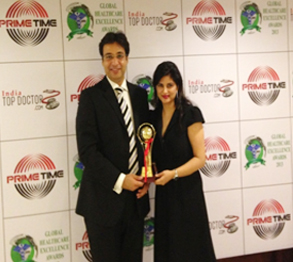 The function was held at a glittering ceremony at The Ashok, New Delhi. This award was presented by Prime Time Research Media.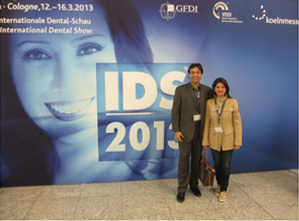 ATTENDING INTERNATIONAL DENTAL SHOW ( I.D.S.) COLOGNE, GERMANY.
It couldn't get bigger than this. The" mother of all dental exhibitions"-International Dental Show (IDS) was hosted by Koelnmesse at Cologne , Germany from the 12th to 16th March -2013.
The 35th I.D.S posted record-setting results after five days in Cologne. The world's leading dental trade fair attracted 125,000 trade visitors from 149 countries. That figure represents an increase of six percent compared to the previous event. Records were also set in terms of the number of exhibitors and the occupied exhibition area. This year 2,058 companies from 56 countries presented a wide range of innovations, products, and services on 150,000 square meters of exhibition area. With 68 percent of the exhibitors and 48 percent of the visitors coming from abroad, the fair was also more international than ever before.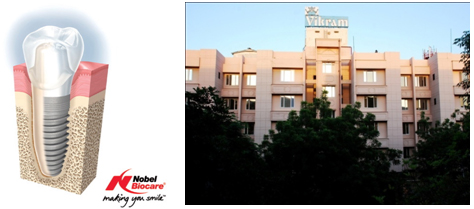 NOBEL BIOCARE LECTURE DELHI AT VIKRAM HOTEL
Dr.Puneet Kathuria, one of the Trainers & Mentors of Nobel Biocare dental Implants, was the speaker at Nobel Biocare "peer to peer" meet. One of the top dental implants specialists in India talked on "ADVANCED AND CUSTOMIZED TREATMENT OPTIONS FOR IMPLANT PROSTHETICS". One of the hot favorite & much sought after speaker, it was a very well attended show at Hotel Vikram in New Delhi. Dr. Puneet Kathuria is one of the most respected clinicians and dental implants specialists in New Delhi, India.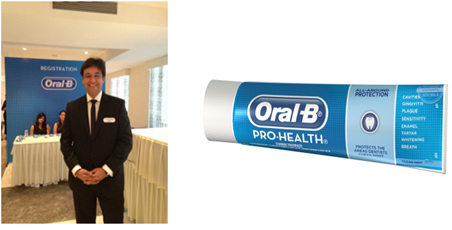 ORAL B PRO-HEALTH LAUNCH
The Chief Consultant of Oral-B India, Dr.Puneet Kathuria, who is one of the best dental specialists of New Delhi, India was a part of the elite panel to launch the Oral-B Pro-Health tooth paste in India.The event was spread over 4 top metros in North & West India, namely Chandigarh, New Delhi, Lucknow & Mumbai. Dr.Puneet Kathuria was the clinical investigator for the Digital Plaque Image Analysis (DPIA) in India events.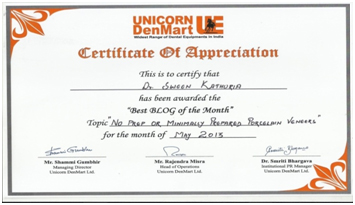 BEST BLOG AWARD TO DR.SWEEN KATHURIA

DR.SWEEN KATHURIA JUDGE AT AAS HOUSEWIFE OF THE YEAR AWARD
Dr.Sween Kathuria ,one of the best & top cosmetic dentist of Delhi, was one of the judges to shortlist 12 finalist for the AAS Housewife of the year awards, in a glittering & star-studded function held at Sirifort Auditorium. It was anchored by Manish Paul & Ronit Roy. The Jury members were Mr. Satish Kaushik , Mr.Madhur Bhandarkar, Ms.Sunanda Pushkar Tharoor & Ms.Sushma Seth. The evening ended with a great finale with live performance of ace singer Sonu Nigam.

BIODENTINE ARTICLE IN DENTAL PRACTICE. (JAN-FEB-2013 ISSUE)
Biodentine is both a dentin substitute for repairing or forming dentine barrier and a cement for maintaining pulp vitality and stimulating hard tissue formation. The complete article can be read in Jan-Feb-2013 issue of dental practice.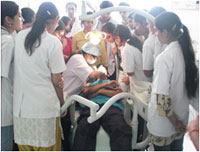 DR.SWEEN KATHURIA LECTURING ON DENTAL LASERS & DOING A LIVE SURGERY ON A PATIENT AT DENTAL COLLEGE.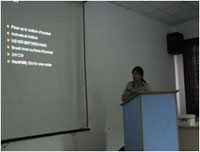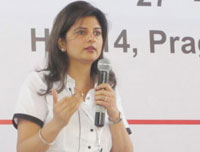 DR.SWEEN KATHURIA LECTURING AT FAMDENT, DELHI ON TEETH WHITENING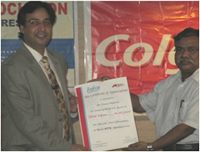 DR.PUNEET KATHURIA LECTURING AT I.D.A. BHUBNESWAR, ODISHA.